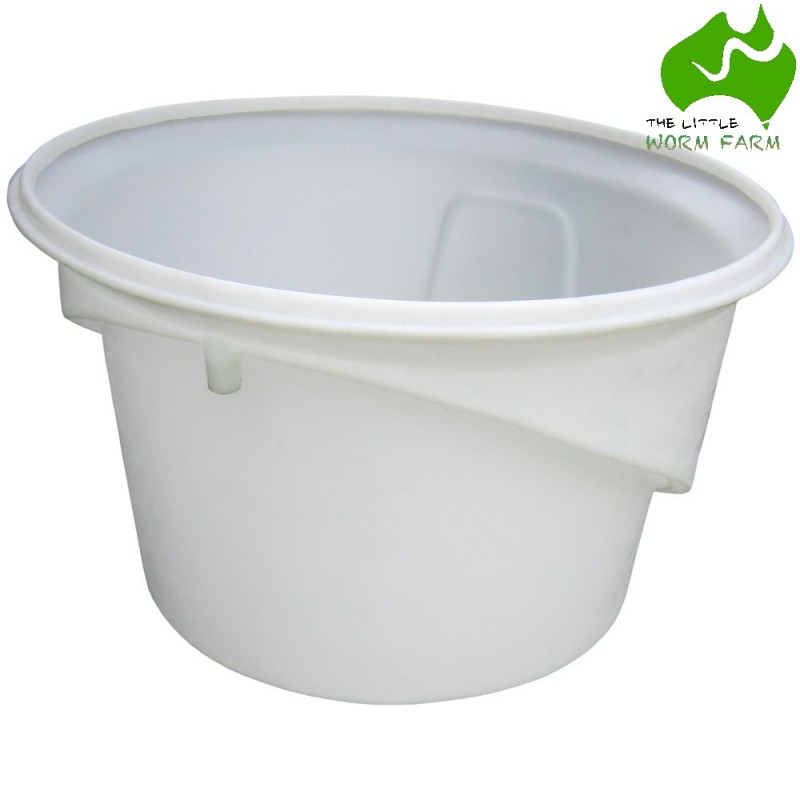  
The Protapod - Homestead BSF Grub Digester
Tax included
Delivery: 1 to 3 weeks
Important notes:
Continental USA only.
Commercial address only. For residential address, you will need to pickup at the closest freight terminal / cooperative extension office.
The Protapod is a large Black Soldier Fly Larvae composting system that can feed 25 to 35 chickens per day. It's a great size for homestead operations.
Save money with combined postage to anywhere in Continental USA:
For up to 3 Protapods, flat fee of $185.
Save an extra $10 per pod for an order of 3 pods.
For a palette of 12 Protapods, flat fee of $222 ($196 shipping + $26 insurance) and save $35 saving per pod.
FEATURES & BENEFITS

​Prosumer / Homestead ProtaPod Composting System: 4 foot polyethylene tubs (bodies only).  These large pods have the bioconversion capacity of approx. 5 of the smaller BioPod Plus units and can accept approx. 20-25+ lbs per day. These updated units do NOT include the old metal stand and problematic drainage filter jars from our GEN I design.

If you have a source of food waste (raw or cooked), offal, coffee grounds or brewer's mash, you can quickly offset your purchases of store-bought feed by growing huge quantities of grubs for your chickens or fish. Self-reliance meets sustainability meets recycling meets insect farmer! 
These are similar in design to the old GEN I bodies, but with some enhancements, including drainage support improvements, a new top grub barrier lip and more robust crawl off ramps.  

These pods bodies are now made to order and available for DIY setups in limited quantities only. We can now nest up to 12 pods on a single pallet. Use matala, perforate poly plates or coir fiber mats with gravel underneath to promote continuous bottom drainage.  In order to maintain maximum flexibility with both imperial and metric plumbing fixtures, we no longer pre-drill the bottom drainage hole(s).  A comprehensive 30+ User's Guide & Operations E-Manual is available at no additional cost.

If you are ordering one or more of the larger pods, we now include a no-charge "Setup and Operational Support" conference call so that all of your questions and concerns are addressed.  All that we ask is that you read the manual ahead of the meeting. 
Data sheet
Availability (country)

USA
We will not share your personal information with any third party. Your privacy is important to us.

Unless stated otherwise, your physical products will be processed in 3 business days. Worms, Black Soldier Fly Larvae and plants cannot be shipped to WA, TAS & NT due to quarantine restrictions.

If you are unhappy with your products, you have 14 days to return any live items or 30 days for other items.
Reviews
No customer reviews for the moment.