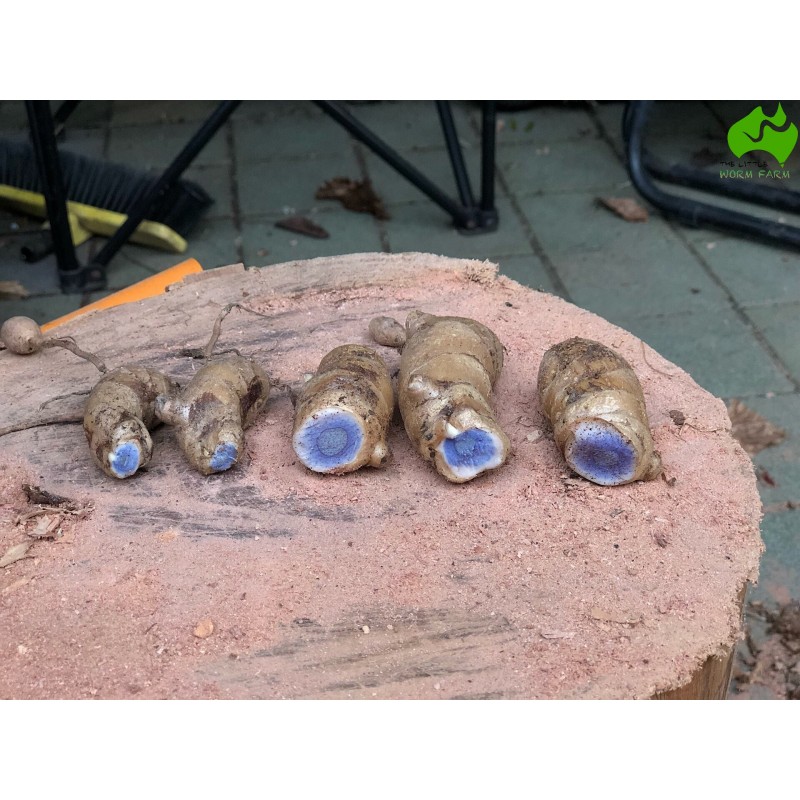  
Rare black turmeric rhizome (Curcuma caesia)
Tax included
Delivery: 3 to 6 weeks
Curcuma caesia or black turmeric is a perennial bluish-black rhizome. It is more used for its medicinal properties (more details in the description below) than for cooking because of its very bitter taste.
You can grow your own black turmeric from this root. It is a rare plant here in Australia and you will probably not find it easily.
Sizes availability
Sold out.

large rhizomes/bulbs as seen on the first picture. Big enough for consumption. Can be use for planting.

Sold out. 

medium rhizomes/bulbs as seen on the 2nd picture. Big enough for consumption.  Can be use for planting.

Sold out. 

small rhizomes as seen on the 3rd picture. Probably not big enough for consumption. Can be use for planting

.
Limited availability.
Black Turmeric's medicinal properties:
How to grow your turmeric from the rhizome
We select sprouting rhizomes before shipping them to you. To plant them make sure to follow the following recommendations.
Warm sunny location. Find a nice and sunny location for your plant. But if like me you live in a place where summer mid-day sun is super hot, then it's best to plant your Black Turmeric at the edge of a roof or canopy. My own Black Turmeric plants are planted in root pouches (grow bags) so I can move it in and out accordingly if required
Well draining potting mix is important, especially if you keep your rhizome in the container over the winter period to continue grow them on the next season. Failure to do so might lead to root rot due to excess moisture. The potting mix needs to be light, loamy and rich in organic matter. If planting directly in the ground, dig a hole of about 30cm diameter and 30cm depth and fill it with your potting mix.
Mulch generously to prevent evaporation of the potting mix during hot seasons.
Data sheet
Availability (country)

Australia
We will not share your personal information with any third party. Your privacy is important to us.

Unless stated otherwise, your physical products will be processed in 3 business days. Worms, Black Soldier Fly Larvae and plants cannot be shipped to WA, TAS & NT due to quarantine restrictions.

If you are unhappy with your products, you have 14 days to return any live items or 30 days for other items.
You might also like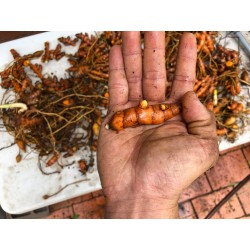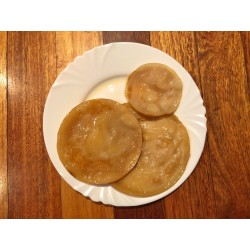 Reviews
No customer reviews for the moment.