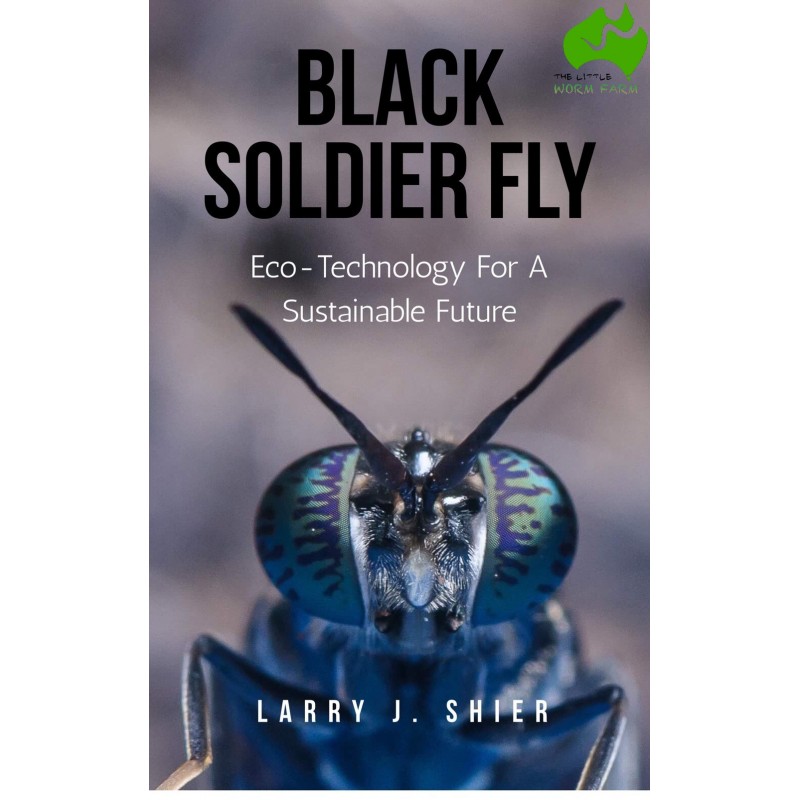  
Black Soldier Fly Eco-Technology for a Sustainable Future
The larvae of black soldier flies are more than typical maggots. They possess a lot of potential for waste reduction of all sorts. Used to make compost, biofuel, and animal feed; they also have potential for sewage treatment, medicine and forensics. This book explains and links to other reading and lists the scientific studies behind the possibilities.
We will not share your personal information with any third party. Your privacy is important to us.

Unless stated otherwise, your physical products will be processed in 3 business days. Worms, Black Soldier Fly Larvae and plants cannot be shipped to WA, TAS & NT due to quarantine restrictions.

If you are unhappy with your products, you have 14 days to return any live items or 30 days for other items.
Reviews
No customer reviews for the moment.