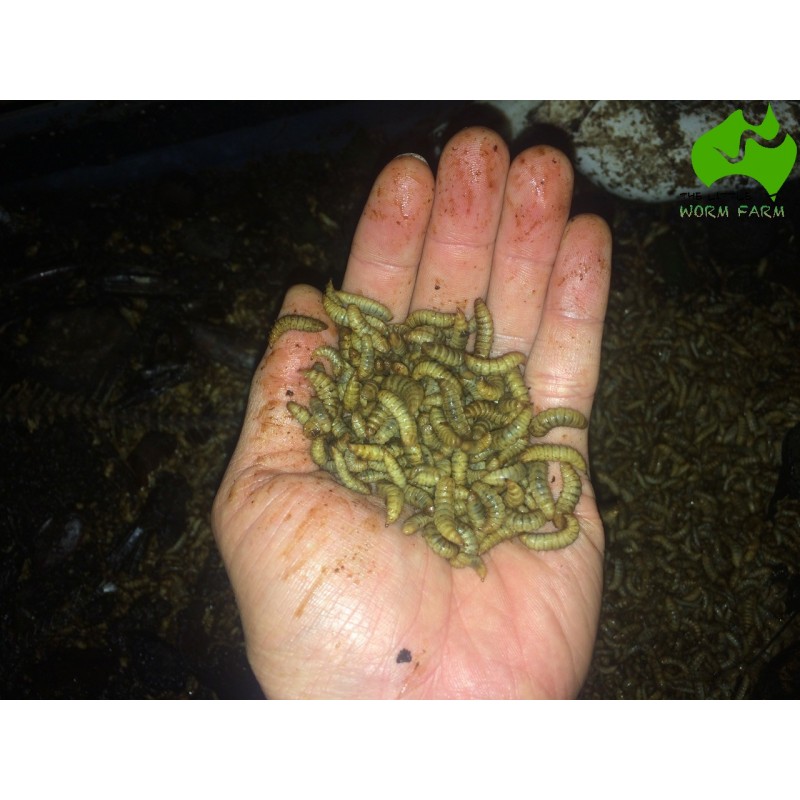  
Live Black Soldier Fly Larvae
Tax included
Delivery: 3 to 6 weeks
We have production issue this season, the cause is potentially the bushfires and smoke haze affecting the BSF natural habitat and breeding behaviour. Sales of larvae are suspended for now, ETA unknown.
Want to start a Black Soldier Fly Larvae (BSFL) colony? This pack will help you attract female BSF as the frass they produce contains a pheromone that is an attractant for adult female flies.
For over 1kg, contact me first as shipping needs arranged differently.
This item is available for local pickup in Wyoming, NSW.
More details lower down the page...
Black Soldier Fly (Hermetia Illucens) are also called Calci-Worms or Phoenix Worms
As they develop they will in few weeks start to pupate and their colour will turn darker. They will want to exit the bin and find a dry and safe place to start their metamorphosis. Your larvae will become flies that will mate and hopefully come to the food scraps you have prepared for them and lay eggs in an egg trap.
You can also use these larvae as feed for chicken, fish, reptiles, pigs etc...
Learn more about these amazing critters from various online content:
Disclaimer:
There is no guarantee you will attract female BSF using this package. Success depends on many criteria such as weather, the food waste you are using as bait and whether or not BSF are naturally present in your region. The larvae from this pack, if fed and cared for properly will become pupae and will metamorphose into adult flies. However if you region is too cold chances that the metamorphose won't happen or adult BSF will not mate and lay eggs.
To get more BSFL, you will need to attract wild BSF to oviposit in your system or build an enclosure for them to mate inside.
Shipping restrictions:
Will not deliver to WA, NT and TAS due to quarantine restrictions.
No international shipping
Local pickup possible
Shipping via AusPost Express or courier of your choice
Shipping only on Mondays or Tuesday depending on the distance to avoid larvae from being stuck in the postal network during weekends.
Data sheet
Availability (country)

Australia
We will not share your personal information with any third party. Your privacy is important to us.

Unless stated otherwise, your physical products will be processed in 3 business days. Worms, Black Soldier Fly Larvae and plants cannot be shipped to WA, TAS & NT due to quarantine restrictions.

If you are unhappy with your products, you have 14 days to return any live items or 30 days for other items.
You might also like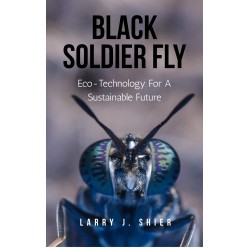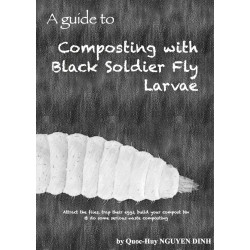 Reviews
No customer reviews for the moment.