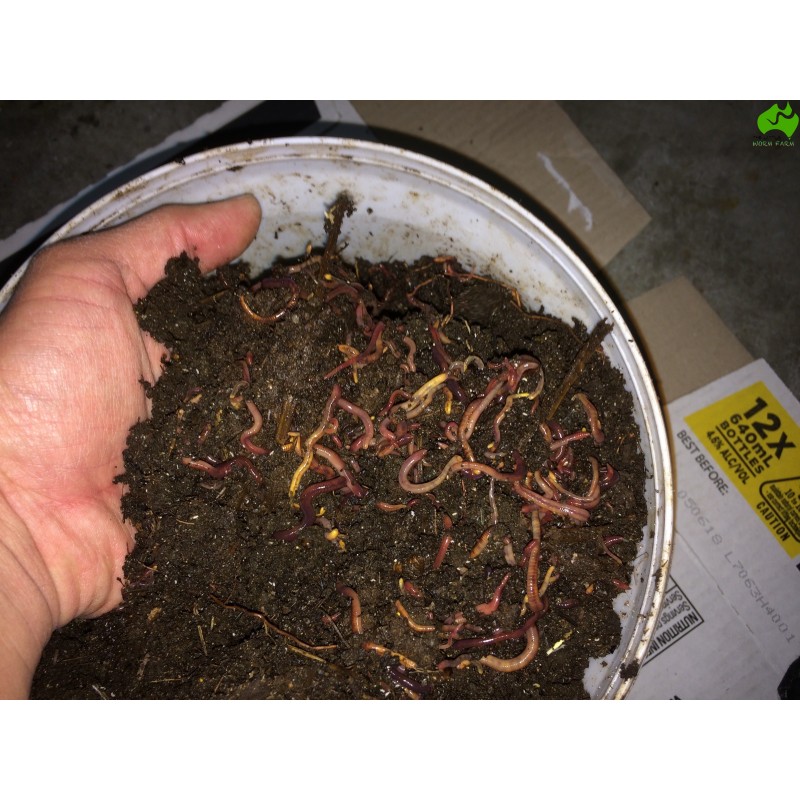  
Worm Starter Mix
Tax included
Delivery: 3 to 6 weeks
Due to damage to our production system, sales of compost worms are suspended for this season
Want to start a new worm bin without burning your pocket? The Worm Starter Mix is made for you. A worm mix contains compost worms, worm babies, worm cocoons, the bedding the worms have been growing in and all the beneficial micro-organisms required for a healthy worm bin. 
Delivery:
This item is available for local pickup in Wyoming, NSW.
There is an additional $7 for packaging and shipping as the worms can't be shipped in regular post satchels.
Download the Worm Starter Mix brochure
Useful eBooks:
Setting up a new worm bin can be daunting when you are doing it for the first time. You want to put all the chance on your side. To be weighted or counted, worms need to be extracted from their bedding, they are then often packed in a small container with dry and sterile bedding material and then go on a long trip in the postal network. This can be stressful and in some cases fatal when delay occurs.
The Worm Starter Mix reduce a lot of the stress on the worms by harvesting the worms along with what's in their bin: their bedding, their cocoons and babies, the micro-organisms that live with them. It is a moist environment which increases the package weight and price, but the worms have higher chance of survival on arrival.
We will not share your personal information with any third party. Your privacy is important to us.

Unless stated otherwise, your physical products will be processed in 3 business days. Worms, Black Soldier Fly Larvae and plants cannot be shipped to WA, TAS & NT due to quarantine restrictions.

If you are unhappy with your products, you have 14 days to return any live items or 30 days for other items.
Reviews
No customer reviews for the moment.