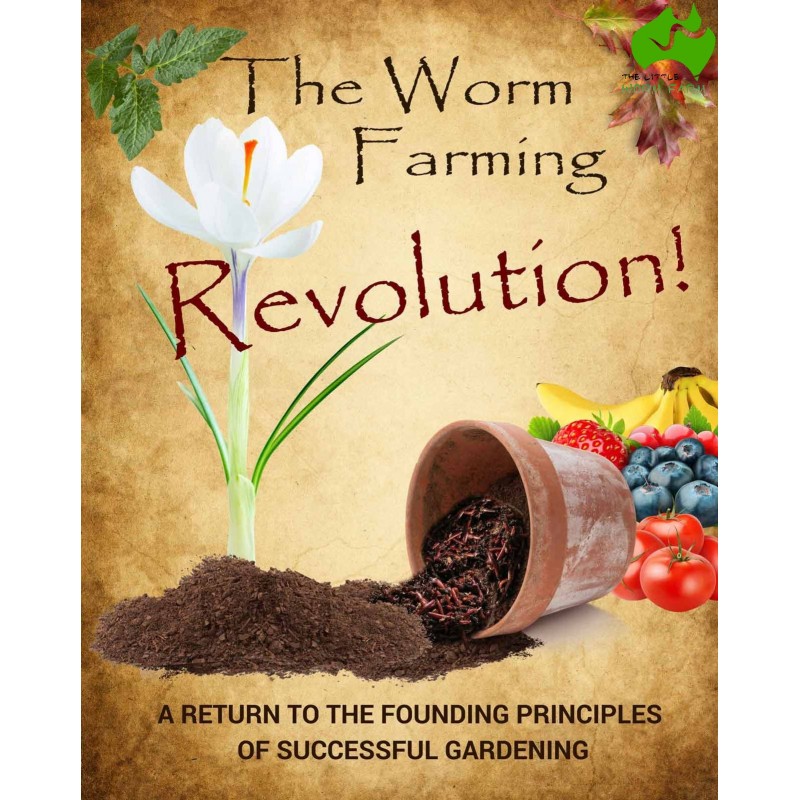  
The Worm Farming Revolution
Tax included
Delivery: 1 to 3 weeks
All you need to know about worm farming for all levels. Pauly "DrWorm" Piccirillo is covering all aspects of vermicomposting including aerated compost tea and some business subjects.
What's In the Book?
Let me take you back into time to a more slower and simple way to garden. A proven way that worked for our forefathers when we bonded with nature and listened to it. It told us what it needed. A journey back into time, but with today's technology.
Just because our technology changes and our knowledge increases doesn't mean that we have to invent something that's completely opposite of what the Creator showed us. A new way of feeding millions of people doesn't have to oppose nature, but should work with nature.
I show you how to harness and multiply the power of a tiny organism that corporations and many people have become disconnected with. Chemicals (made from oil and gas) are not plant food but a stimulant and have caustic side effects for humans and no real nutrition for both.
I'm not sure what the future will look like and I know people had it rough back in the day, but at least they were sure about how to grow tasty & nutritious food and turn to each other in hard times.
We may have some really tough times in the near future which could be worse than the great depression. I don't know.
Data sheet
Format

PDF, Paperback

Number of pages

270+
We will not share your personal information with any third party. Your privacy is important to us.

Unless stated otherwise, your physical products will be processed in 3 business days. Worms, Black Soldier Fly Larvae and plants cannot be shipped to WA, TAS & NT due to quarantine restrictions.

If you are unhappy with your products, you have 14 days to return any live items or 30 days for other items.
Reviews
No customer reviews for the moment.