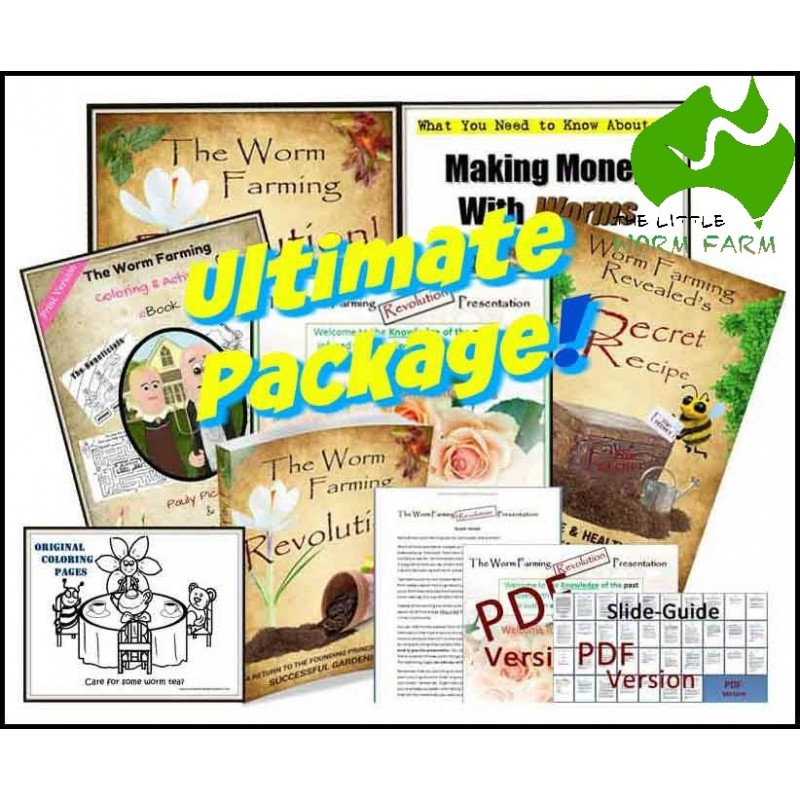  
Worm Farming Revealed's Ultimate Package
Tax included
Delivery: 1 to 3 weeks
10 of the popular Worm Farming Revealed's products including the Worm Farming Revolution paperback and more in one package. If you haven't yet read the Worm Farming Revolution book, this is the opportunity to get it both in physical book and eBook format along with other very informative the WFR is offering.
We will not share your personal information with any third party. Your privacy is important to us.

Unless stated otherwise, your physical products will be processed in 3 business days. Worms, Black Soldier Fly Larvae and plants cannot be shipped to WA, TAS & NT due to quarantine restrictions.

If you are unhappy with your products, you have 14 days to return any live items or 30 days for other items.
Reviews
No customer reviews for the moment.