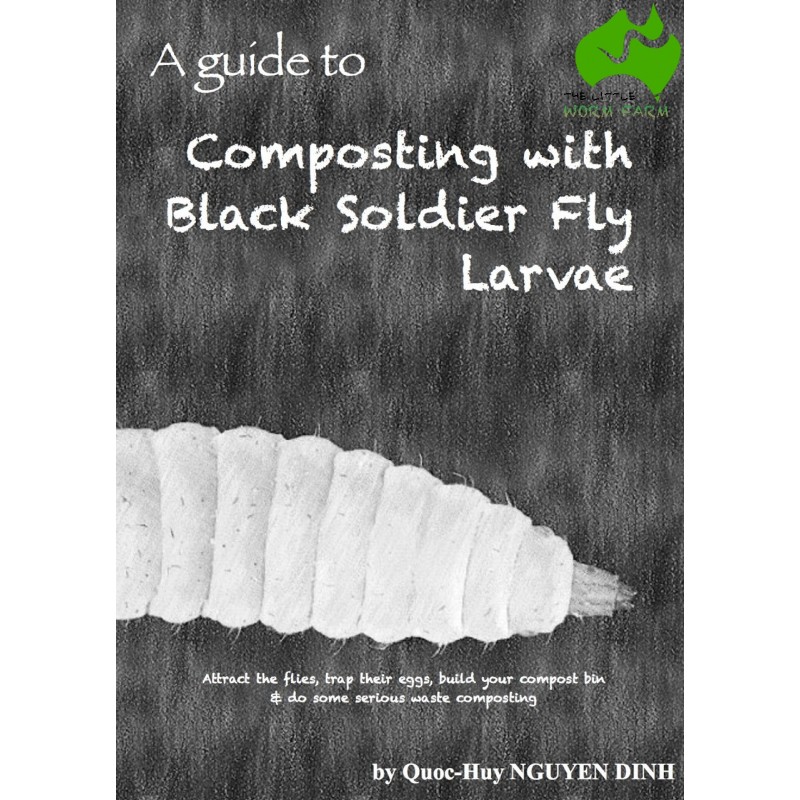  
A guide to composting with Black Soldier Fly Larvae
Tax included
Delivery: 1 to 3 weeks
Black Soldier Fly (Hermetia Illucens) are also called Calci Worms or Phoenix Worms.Despite their eek factor, Black Soldier Fly Larvae(BSFL) are more and more popular these days. Especially amongst those who compost all their domestic waste using as little space as possible. This little digital guide will take you through how to attract the female flies, trap their eggs and raise the larvae in your own compost bin at home.
In a larvicompost bin the size of a vermicompost bin, BSFL could consume around 2kg (4.4lbs) of food waste per 24 hours! The residue left form their waste consumption is an excellent food for the worms.
This ebook does NOT cover breeding/mating/hatching enclosure.
Data sheet
Format

PDF

Number of pages

31
We will not share your personal information with any third party. Your privacy is important to us.

Unless stated otherwise, your physical products will be processed in 3 business days. Worms, Black Soldier Fly Larvae and plants cannot be shipped to WA, TAS & NT due to quarantine restrictions.

If you are unhappy with your products, you have 14 days to return any live items or 30 days for other items.
Reviews
No customer reviews for the moment.