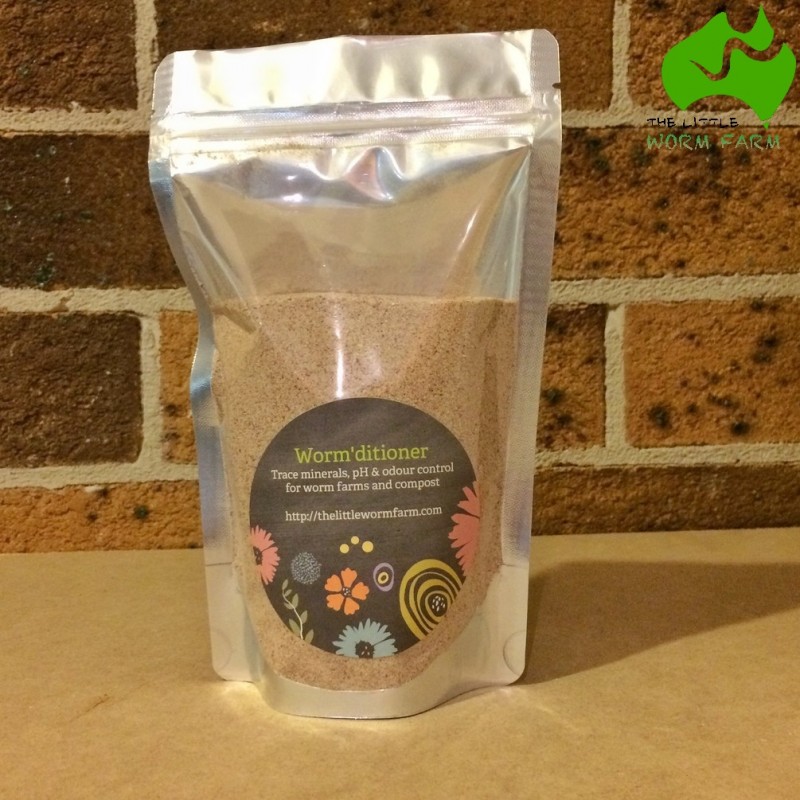  
Worm'ditioner the worm farm conditioner
Tax included
Delivery: 1 to 3 weeks
For a healthy worm farm, you need to control critical parameters such pH and moisture. Worm'ditioner will help you with controlling the pH (acidity) and odour.
This item is available for local pickup in Wyoming, NSW.
Worm'ditioner is a balanced mix of Zeolite and garden lime (calcium carbonate). This mix helps balancing the pH of your bin by lowering any potential risks of the bedding becoming acidic following an accidental overfeeding of the worm bin or compost bin. The Worm'ditioner mix can also reduce odour and trap nutrient and offer a large surface area for bacteria to breed and multiply, this will greatly add value to your finished compost as it won't be leaching out nutrients in case of excess moisture being added to the bin. Zeolite will also act as grit helping the worm break down food particles.
Data sheet
Weight

1 kg

Compositions

Calcium Carbonate & Zeolite rock dust
We will not share your personal information with any third party. Your privacy is important to us.

Unless stated otherwise, your physical products will be processed in 3 business days. Worms, Black Soldier Fly Larvae and plants cannot be shipped to WA, TAS & NT due to quarantine restrictions.

If you are unhappy with your products, you have 14 days to return any live items or 30 days for other items.
Reviews
No customer reviews for the moment.