I went in the garden today and noticed that the mulberry tree is fruiting! I think it has been two years that I planted these trees from cuttings donated by Annette, a member of "Swap Your Crop" Facebook group. How exciting! This reminds me of my childhood in New Caledonia, I used to climb mulberry trees and spend hours eating the fruits.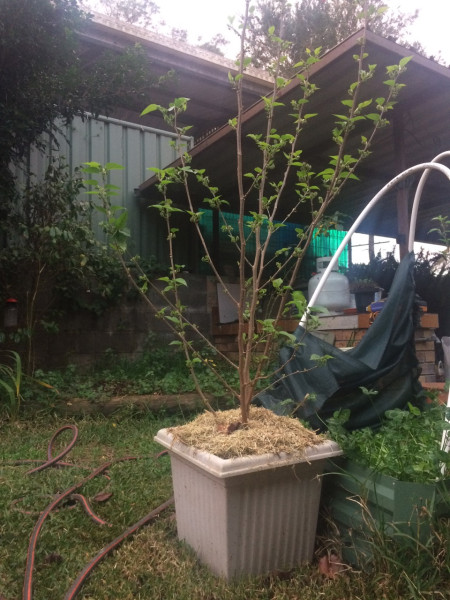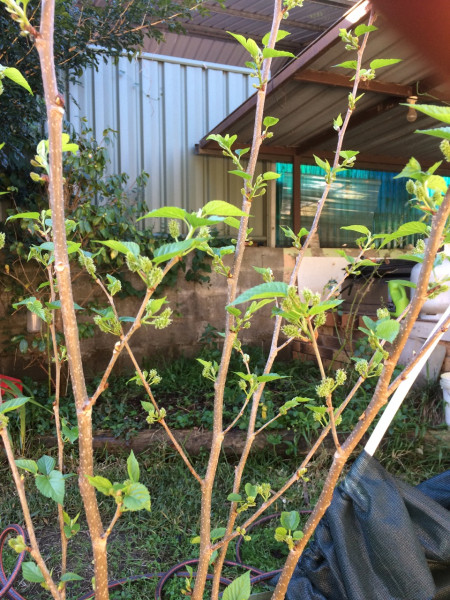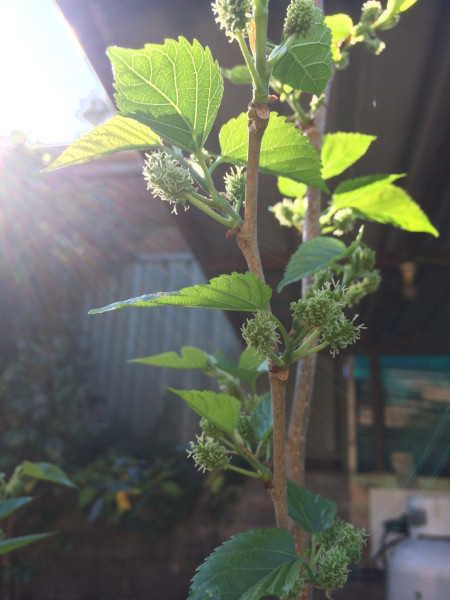 I need to take care of those two little trees. So today I decided to harvest my Worm Swag for the first time and add the vermicompost to the pots.
So the Swag was designed to be harvested from the bottom. There is an opening in the fabric that is held closed by a string. You then just have to put your hand into the opening and scrape the vermicompost out. I felt like those farmers putting their hand in the cow's bottom...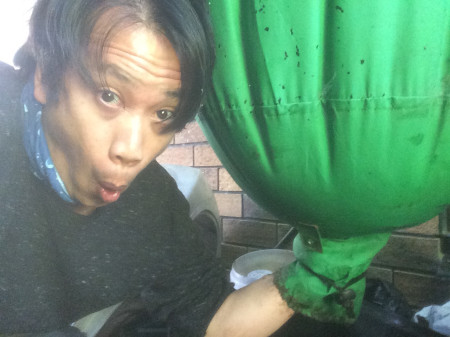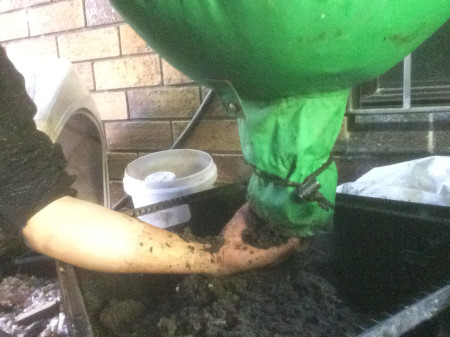 The vermicompost is a bit wet but not as muddy as what is usally harvested from a tray system. There was much more worms both adult and juvenile than the harvest of Gargantua, which is not surprising as the Swag does not have the minimum depth of 24" (60cm) to acchieve this feat like a CFT. But it is not bad at all, the number of worms found roughly in the 30s (probably a bit more as I might not noticed the really small ones which I noticed when emptying the tray).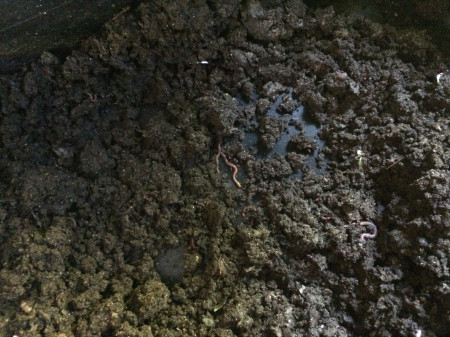 I then added about 5cm (2") of the vermicompost on the top of the soil in the pot and then covered with a layer of Lucerne (Alfalfa) mulch.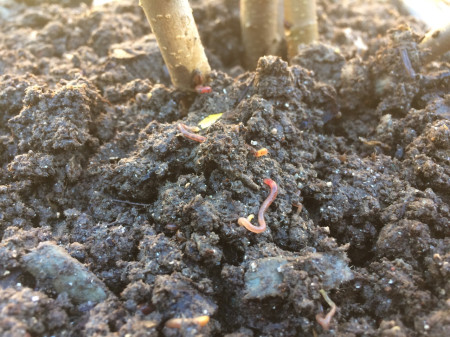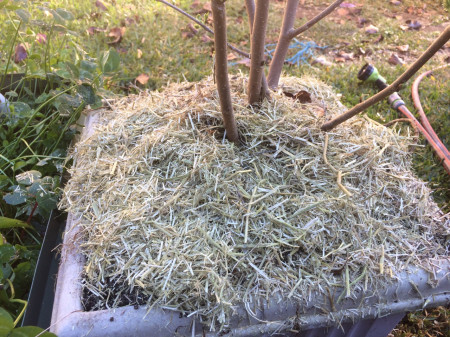 Now, it's time to wait till those mulberry are ready to be devoured!
Posted in A day in a worm farm, The Worm Swag on Aug 03, 2017
by Quoc-Huy Nguyen Dinh