I'm making my own worm farm / compost conditioner. I have once been given a bottle of Tumbleweed conditioner. It is easy to guess what the ingredients are:
"Specially selected blend of natural minerals", some kind of rock dust. From the colour of their product I'm guessing it is the Zeolite that is produced in Australia
"Balances pH levels in your worm farm and Compost Bin", that would be Calcium Carbonate, so garden lime would do
"Neutralises acidity", same as above
"Helps worms digest larger quantities of food waste", something that can be used as grit for the worm gizzard: rock dust and garden lime are perfect for the job so no need to add anything else
"Helps reduce odours", by neutralising pH the garden lime already contributes to reduce odours. Zeolite also has odour reducing properties thanks to its microporous surface, it is widely used as a thin layer over compost piles to reduce smell and capturing volatile nitrogen
"Assists in the control of pest infestations", both garden lime and Zeolite do this by reducing odours. Potentially adding some Diatomaceous Earth would help too as it is a natural pesticide, however it has two caveats: it only works when dry and can kill beneficial worm farm critters such as rollie pollies
So there I went making my mix. I'm not sure about the ratio but I want my homemade conditioner to be effective as a pH neutraliser and with trace minerals less is more. So I made a mix of 3 parts garden lime for 1 part Zeolite.
The garden lime: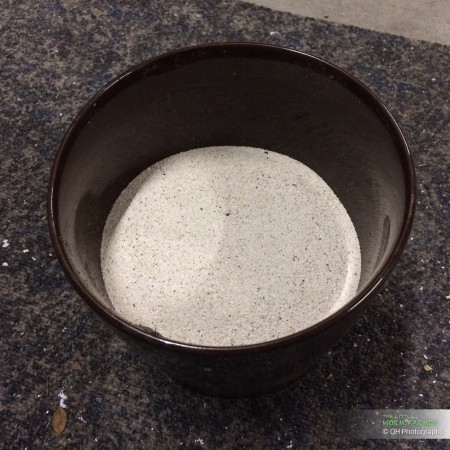 The Zeolite: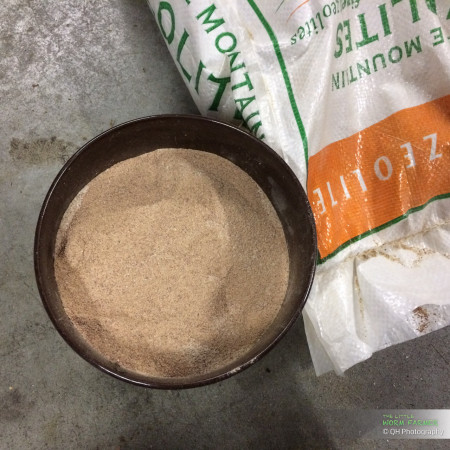 The mix: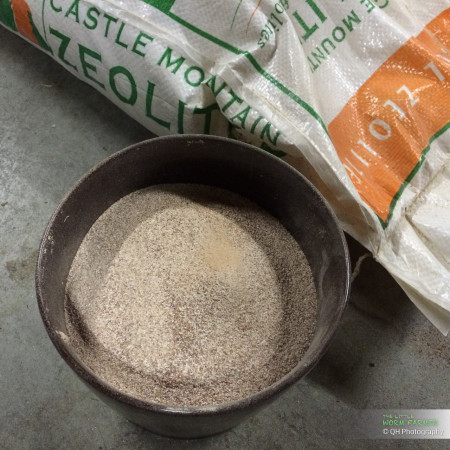 You can obviously use the two product separately, but I want to simplify my life so that I only need to add one thing every time I feed the worms. How I would use it? I usually add about 2 to 3 handfuls of garden lime for about 3 kg (6.6 lbs) of food scraps, so I will be adding about 3 to 4 handfuls of the mix.
This mix is now available in my shop: Worm'ditioner worm farm conditioner
Posted in A day in a worm farm on Oct 13, 2016
by Quoc-Huy Nguyen Dinh